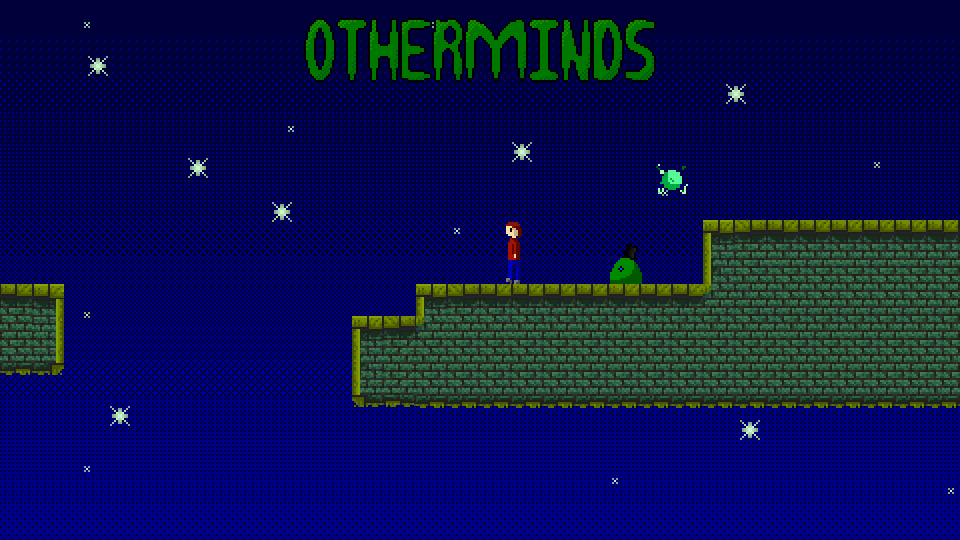 Other Minds
Hello! Today Other Minds has been released as a beta build. Despite it's beta status, it is a full game which you can 100% complete and view the ending!
I'm setting the price to $6, but it is 100% off for the entire of December so feel free to just claim it for free.
The GMS2 source code is coming soon now available - download off the project page (GMS2 Project File) or visit the github repository.
MacOS version is possibly coming. I can build a Mac version, but had problems with it because I'm not a signed developer. I have since found out it can be run through the itch io App though. I'm just a little reluctant to offer up a project you pay for and require you to run it through another App.
What's new?

The first area of the game (EdSpace Zone 1) has been completely re-designed to get rid of the bad game design left over from when I was new to game development.
Much more dialogue has been added to guide you through the game and provide some light conversation
Tons of new levels and secrets
A couple of new boss fights
Challenge levels (time trials and rhythm levels) which are accessible via collecting LaserDiscs and orbs
Level Select - if you don't really feel like playing the game properly, you can just go to level select on the main menu and go wherever you like!
UI overhaul - the main menu and pause menu have been replaced by much nicer looking new menus!
Files
other minds Linux.zip
41 MB
52 days ago