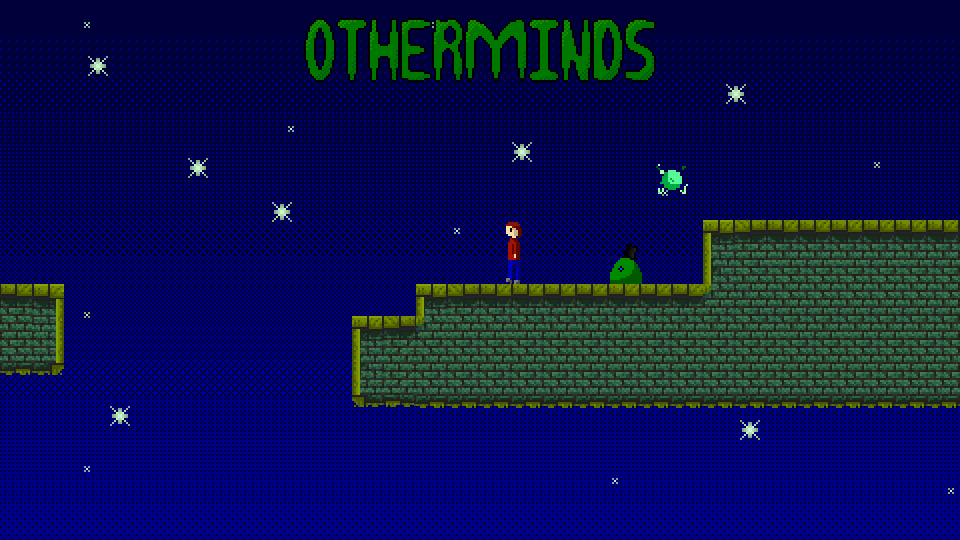 Other Minds
Updated Demo! Changelog etc.
---
I've been working quite hard on getting an updated build! Instead of releasing the game "as is", this time I have decided to make a variety of levels available direct from the main menu for you to try out various levels that will be in the full version!

Previous demo has only EdSpace and the house available - this one includes those level, a new short tutorial section, some levels from Ochre Hill and a challenge level!

Here's some things you can find in the demo:
Two LaserDiscs
Two Treasure Maps
I also have a Discord now, feel free to join and talk to me about the game, suggestions, feedback or just general chat! https://discord.gg/AeFeu43
Full change details here:
Attract mode - wait on the main menu for 10 seconds to watch the game play itself
New characters visit your house to interact with!
Secret tutorial level
New helpful sign posts that explode when you talk to them for some reason
Ledge grabs will "pull" you towards a ledge from 2 pixels away
If you bonk your head, the game will try and push you around blocks above where applicable
Finally fixed the camera bug when you talk to people in the house
All dialogue that has been read is saved, so the game will only tell you there's new dialogue if there actually is!
Dr Death is a bit smarter during the boss fight
Various random events added
UI elements are palette swapped depending what area you're in
Analog inputs now go from a range of 0-1 rather than a range of 0.4-1
Doors now show up on the map
Short tutorial section
Menu selections highlighted in yellow
Outline shader no longer shows when talking to pettable characters
There is now a screen shown when you leave the game giving you some options for leaving any comments or feedback
Game should check for updates before starting as long as you have an internet connection
Ochre Hill floating platforms in the background are much darker to distinguish from regular terrain
First frame of Ed's jump animation has been removed because it looked stupid
New, less ambiguous d-pad sprites
Area name shows at the top of the screen when you first enter an area
All menu texts are now outlined so they appear much more clearly against the background
Caution sign in the first Dr Death fight
Treasure Map 2 remains collectable even when you leave the level and come back
Added two toggle blocks to the first EdSpace level to play with
Fixed a bug where repeatedly pressing left and right whilst on the inventory screen to alternate between two items on a different row will crash the game
Updated UI to fit text more easily
Files
Other Minds Demo (Win)
12 MB
Apr 14, 2020
Other Minds Demo (Linux)
12 MB
Apr 14, 2020