Fall Guys But Someone Else Made it in 1 Hour and I Just Changed Some Things Which Probably Made it Worse
Adrien Dittrick made Fall Guys in one hour and I needed a game for Low Effort Jam #2 and was so low on effort I just took his game and changed some things, which probably made it worse.
Play the original here, it's probably better: https://adriendittrick.itch.io/fall-guys-but-i-only-had-1-hour
In this version, you have to be the last guy standing, but the AI is criminally stupid so you can sometimes win by not moving at all. That makes it so this game fits the theme "procrastination", right?
WASD/arrow keys: move
Spacebar/X/Shift: jump
R: restart game
Comments
Log in with itch.io to leave a comment.
its not even ultimate knockout its literally just fall guy
The performance is really bad cause there is so much people Ai.
I featured this in my video and it starts at 15:12
Thx :) You win by being the last guy standing. I've never played Fall Guys and I've never even watched someone else play Fall Guys so idk I just made up how to play 🤣
this was actually so fun !!
how is this game so good!
I like LOVE this game : D
Did I win? ... so awesome! :D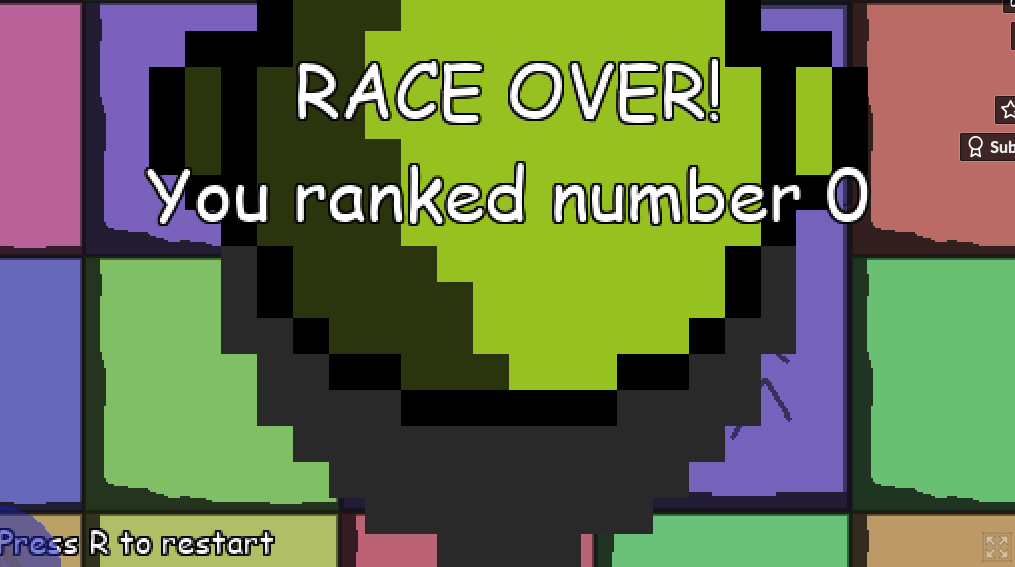 The definitive version of FGBIOH1H