Ben Was Assimilated
Guidebook and World Map added
---
Hello! I've been working on a guidebook for this game over the past few days which I have just uploaded!
The guidebook includes details of every enemy, weapon and piece of equipment available in the game and also includes a general strategy guide on how to beat each area of the game. It also features a little bonus content with some commentary on the game and the development.
I've also uploaded a world map so you can have a good look around the entire game-world.
Below is a sample page: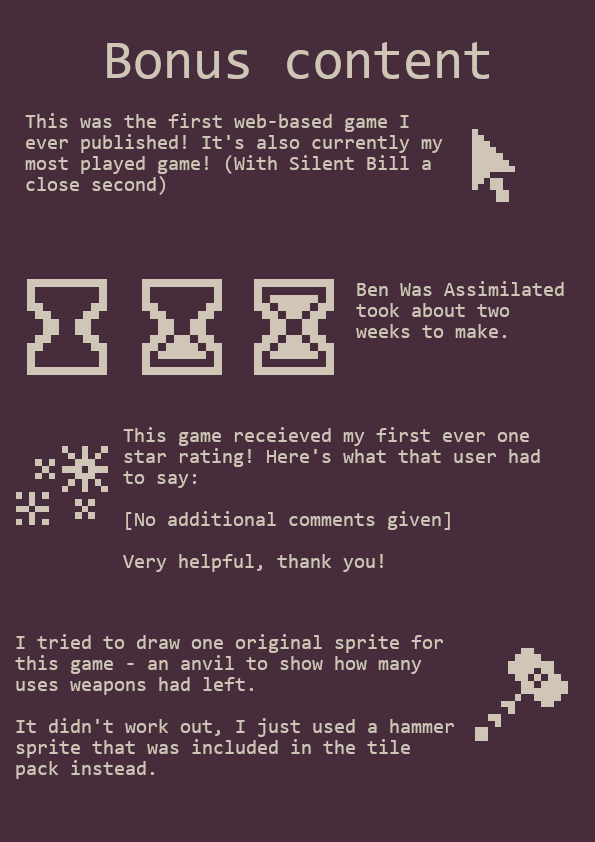 Files
Ben Was Assimilated Booklet.pdf
767 kB
64 days ago